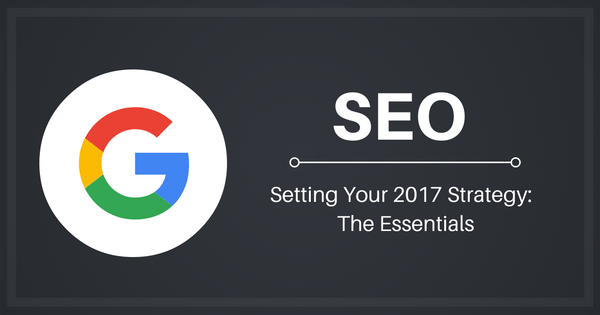 Search Engine Optimization or SEO in 2017 is nothing compared to what it was in the early 2010's. The times of keyword stuffing are long gone and the search engine optimization tactics of the last decade are nowhere as powerful in the present scenario.
But, SEO still continues to be a very important instrument to expand the reach of your brand, and adhering to a strategic and informed approach to SEO can be extremely fruitful for any company in Sri Lanka.
With each passing day, search engines are getting smarter and their algorithms more sophisticated. Therefore, you have to understand the way the search engine really works so as to create a high ranking web page. Listed below are 5 SEO tips that are tried and tested by SEO Sri Lanka and will surely boost your site's traffic if implemented properly.
1. Optimization for Mobile Devices
It's a known fact that a majority of users are migrating to tablets and smartphones for surfing internet in Sri Lanka, which is why SEO companies in Sri Lanka must concentrate on producing mobile optimized pages. Your page not only has to be responsive but should also provide an exceptionally smooth and different user experience on mobile devices to tote a higher position. Use drop-down divs, and decrease the amount of text, but do not just stop there. You want to take into account whether picking a mobile first approach on a responsive approach can influence the page rank throughout your website.
2. Keyword Research Approach Need to be Advance
In the first days Of SEO, many site owners believed that SEO supposed the manipulation of their search engine, with the support of keyword stuffing, to have a higher page ranking. However, search engines nowadays are smart enough to detect these approaches to a large extent. SEO experts suggest focusing instead on identifying the key words that your customers tend to look for the most. Instead of blind use of key words, target the questions which are most relevant to what you are offers to the customers.
3. Improving Page Load Speed
One of the best ways to minimize your Bounce rate would be to work on improving the page loading speed. As more and more consumers start to use internet to access the World Wide Web, the significance of webpage speed continues to multiply. Avoid uploading a lot of high-resolution pictures to your site and use the Inspect tool in the Chrome browser to identify the biggest culprits behind speed difficulties. The Timeline tab is useful in assessing performance issues pertaining to loading, scripting, and rendering. According to SEO specialists, devoting more time to enhancing the rate of your site may reap better results than keyword optimization.
4. Broadening Your SEO to Other Websites
Influencer marketing is one of the very best ways to boost your website's traffic in 2017. Partner with independent bloggers and experts in the area of your business whose sites users anticipate when they perform their research concerning the services you offer. Another terrific way to grow the digital footprint of your brand is to put targeted ads on sites that rank high for the questions your clients are most likely to type in. This season is all about broadening the range of your SEO beyond your site to garner more attention from potential customers.
5. Migration to HTTPs
If you have not already, you must migrate your Site from HTTP to HTTPs. Switching to HTTPs is significantly easier now than it was a few years back and also the activation of certifications for your site is really straightforward nowadays. While Google has always encouraged the Webmasters to change to HTTPs, it's started incentivizing secure pages greatly since 2016. For those who have an HTTP page then it could be marked as non-secure by Google, which will surely affect your visitors in a negative way. Therefore, switching to HTTPs is something which will benefit your site undeniably.
These search engine optimization tips by SEO Sri Lanka are the ones that are proven to be Effective and have a nod from the search engine optimization experts. Therefore, instead of Making guesses as to where your search engine optimization plan is going wrong, employ these Reliable ideas to your site to see guaranteed improvements on your traffic And standing this year.