Google Penalties – What is a Google Penalty and Why do You get Penalized?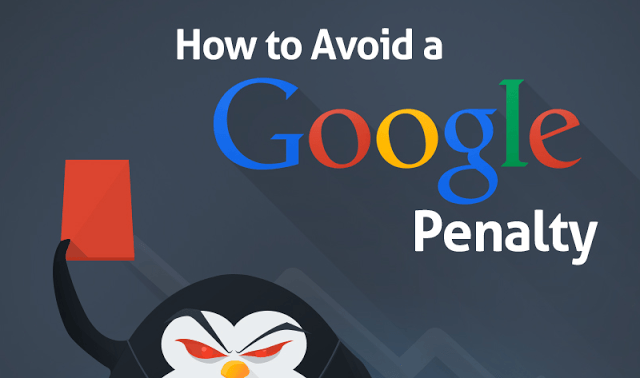 To begin with, let us ask you a simple question; "how familiar are you with the term Google penalties?"
Well if it is not at all, still there is nothing to worry because you will get to know what Google penalties are and why you get penalized, by the end of this article. Websites are often hit by a penalty since Google is keen on establishing a quality score for websites, to see that only the best ones are favorably positioned on the search engine. There are two types of penalties which can hit your site, either the manual penalty or algorithmic penalty. 
A manual penalty is where the Google search team has manually reviewed your website and determined that it is not in line with their guidelines. An algorithmic penalty is where your site is affected due to a recent update or change in Google's algorithm.
Google penalties directly affect the ranking of a website. The ranking is an essential aspect of SEO since every business competes with one another to get ranked on the first page of Google results. But once you get penalized, your rankings will start dropping since your customers can't find you on the Google results anymore. It can be a tremendous negative impact on your business since your competitors will take advantage of your failure.
When a website is manually penalized, the site will receive a message via Google Search Console. You can look in the Webmaster tools for such manual actions against you, and once the noted violation is fixed, the website can send for a "Reconsideration Request," which will consume a specified period to remove the penalty.
Unlike the manual penalty, the algorithmic penalty is an automatic, penalty. You can check whether an automatic Google penalty penalized your website by logging into the Google analytics and reviewing your Google organic traffic. If you see a drop in traffic during the dates that Google released an algorithmic change then most probably you were hit by a penalty causing a decrease in your traffic. The following are some reasons why you can get penalized;
Buying links from others
The ranking is what matters a lot. Many sites purchase outside links to increase their rankings. But this is not always going to be successful since Google is watching you.
Duplicate content on the website
Duplicate contents won't do a great job in SEO. When Google finds out that it is the same content on your site, then you can quickly get penalized.
Keyword stuffed content
Though keywords are of great importance, too many keywords can make you go entirely wrong. This is why you must have an experienced SEO Company to guide you on this.
Hidden links
All links should be visible and useful to users. Anything that's hidden is considered suspicious, which is a good reason to hit a penalty.
Google updates (Panda, Penguin, Mobile friendly, etc.)
The Google Panda update rewards high-quality content while it has no excuse for low-quality content. The panda update favors websites with high-quality websites to secure their rankings.
The Penguin update released on the 24th of April, 2012 is keen on looking out for websites with stuffed keywords and low-quality links. Sites with low-quality content and backlinks have no excuses from Google Penguin.
The above are some reasons why you can get penalized. Many websites are keen on getting ranked at the top of the page, and therefore they use various methods and tactics which are not accepted by Google. Are you suffering from a Google penalty? Are you currently looking for a reliable SEO Company who can do the task rather than telling stories? Here we are, the SEO Sri Lanka is the best SEO Company in Sri Lanka who can get your rankings fixed and once again, you will start climbing up the Google's search results.
If you are already one of our clients, you need not fear about getting penalized since we always follow the saying "prevention is better than cure." Not every SEO Company can get you on the first page of Google results without getting penalized by Google. Our SEO Company which has an excellent reputation along with the knowledge and experience of more than seven years in the industry can perform miracles on your ranking. Contact us without delay to place your website on safe hands and be ready to witness the miracle within a few months because we will make it happen.